Seminars, Talks, Presentations
The seminars, talks and presentations the members of the ERC AdG TRANSPACIFIC team have held so far.
ERC AdG Transpacific
Seminars, Talks and Presentations

Elke Papelitzky, "Lines in the Ocean: Sea Routes on Ming and Qing Chinese Maps." Ca'Foscari University Venice (virtually, 3 December 2021).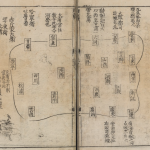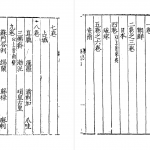 Wim De Winter,  "Silently Smuggled and Invisibly Dyed: the Transpacific smuggling of processed and unprocessed Asian textiles and Peruvian bullion in the Spanish Colonies and at sea, 1547-1800", Commodities of Empire, (2 September 2021).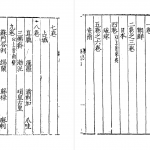 Elke Papelitzky, "Thinking about the World in Sixteenth and Seventeenth Century China", Keynote at the Online Workshop China and Global History (1 September 2021).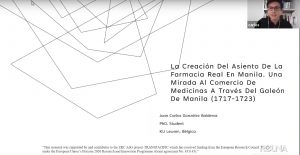 Wim De Winter, "Transpacific Routes to a Southern-Netherlandish Port: sailors and merchants' self-organizing traditions in the development of Ostend's 18th-century Asia trade", International Postgraduate Ports and Maritime Studies Network (Centre for Port and Maritime History, Liverpool / online), (25 August 2021).
Elke Papelitzky, "Mapping tianxia and Mapping the World in Sixteenth to Early Nineteenth Century China", Paper presented at the online conference Cosmopolitan Pasts of China and the Eurasian World (12 June 2021).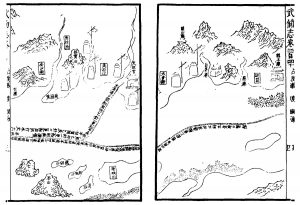 Elke Papelitzky, "Vanishing Islands. Sandbanks, Shallows, and Reefs in Ming and Early Qing Texts and Maps." Paper presented at the online workshop China's Offshore Islands: Geography, History, Navigation and Culture (Antiquity to Qing) (9 June 2021).
Elke Papelitzky, "Rote Linien im Ozean: Seerouten auf ostasiatischen Karten der frühen Neuzeit" (Red lines in the ocean. Sea routes on early modern East Asian maps). Talk given at the TRANSMARE Kolloquium, University of Trier (31 May 2021).
Angela Schottenhammer, Informal talk with the ERC AdG RUTTER team about transpacific connections and maritime history (12 March 2021).
Angela Schottenhammer, "Maritime Disasters and Risk Appraisals in the East Asian", L'Asie maritime. Les périls de la mer, École française d'Extrême Orient (EFEO), EHESS, Paris (16.12.2020).
Wim De Winter, Angela Schottenhammer, Mathieu Torck, "Reading Early Modern Books at Sea: the Use of Medical Works and Travelogues Crossing the Pacific & Indian Oceans", Boekhistorisch Forum IV (13 November 2020).